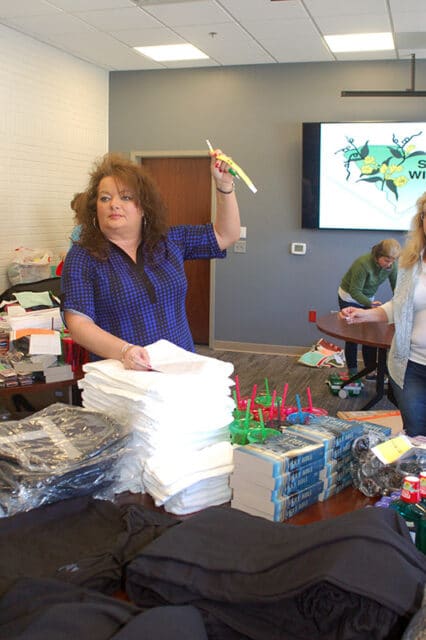 Displaced residents of nursing homes around South Carolina will find a little comfort in their new homes, thanks to members of Women Involved in Rural Electrification (WIRE).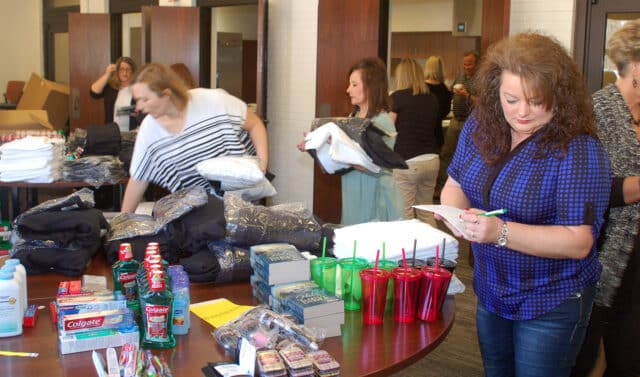 Members from WIRE chapters affiliated with electric cooperatives across the state came together on Thursday, March 9, for their fifth annual Co-op Closet event at the offices of the state association of electric co-ops in Cayce. They filled about 50 large canvas bags with personal supplies for displaced nursing home residents, including blankets, clothes, toiletries, pillows, towels and adult diapers as well as special knitted and crocheted items contributed by a volunteer Horry County group, the Knit Wits.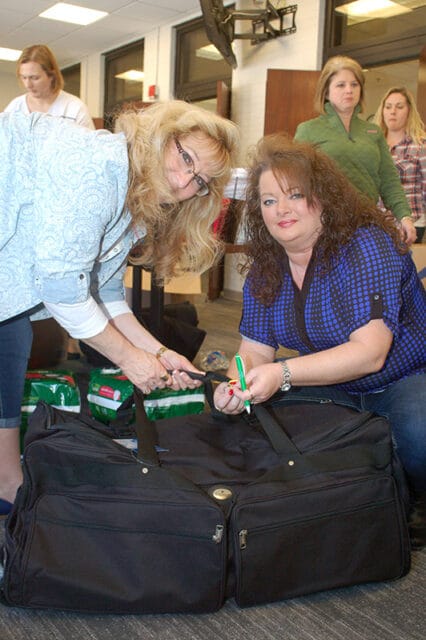 The S.C. Council on Aging will distribute the bags to residents of nursing homes that are closed suddenly due to safety regulations or DHEC compliance issues. Nursing home residents sometimes are evacuated with little or no personal possessions to take with them, notes Peggy Dantzler of SC WIRE, the coordinating body of the community outreach group.
When WIRE delivered this year's donation, State Long Term Care Ombudsman Dale Watson told Dantzler that officials at a facility housing 30 residents had just called on Monday, March 6 to inform her office the facility was closing.  "She said today's delivery was truly a blessing and perfectly timed," Dantzler noted.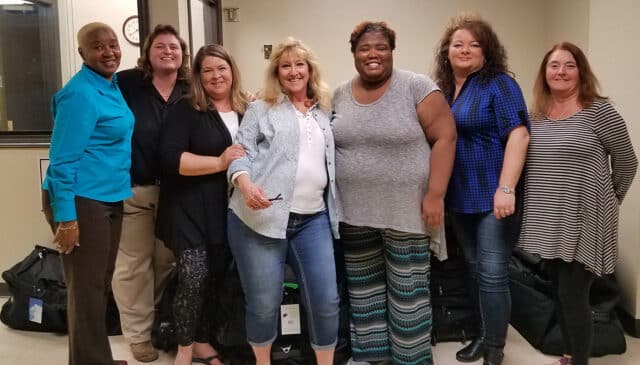 Watson said residents who received bags from previous Co-op Closet events have been genuinely appreciative. "She said, 'Every time, they can't believe someone would do that for them and they can't believe they get to keep the items,'" Dantzler said.