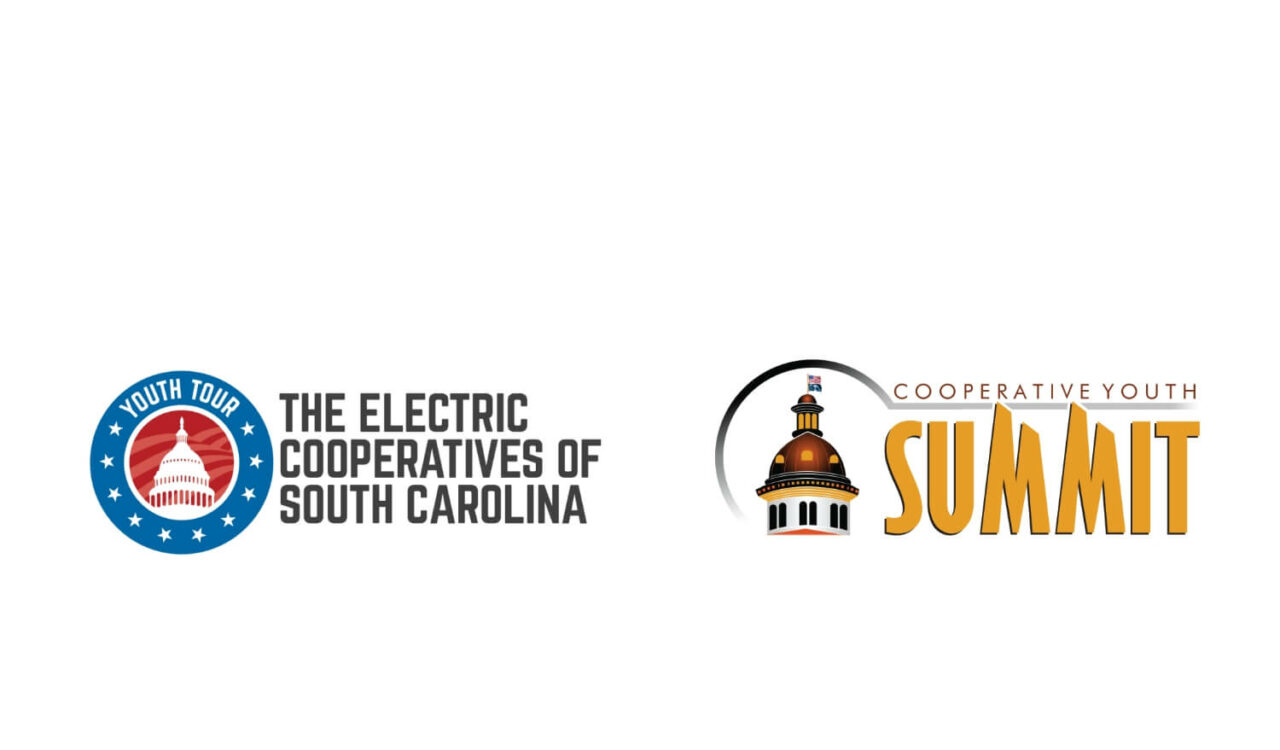 Washington Youth Tour & Cooperative Youth Summit
All participants will be required to follow CDC and federal and local government regulations related to COVID-19.
Laurens Electric Cooperative will sponsor four Upstate high school students to participate in The Electric Cooperatives of South Carolina's Washington Youth Tour (Washington, D.C., June 15-20, 2024) and Cooperative Youth Summit (Columbia, S.C., July 15-18, 2024).
These two trips connect students with state and federal leaders and offer opportunities to collaborate with other students from across the state in competitions to win prizes, including two $5,000 scholarships.
Apply by Friday, February 2, 2024.
Download the application or complete the online application below. For more information, contact Laurie Riser at laurier@laurenselectric.com or 1-800-942-3141.
Follow Washington Youth Tour
Student Application Instructions
Washington Youth Tour applicants must be high school juniors at time of application. Cooperative Youth Summit applicants must be high school sophomores at time of application.
Applicant's parents, guardians, or relatives may not be employed by or be trustees of Laurens Electric Cooperative. However, students whose parents are employees or trustees of the cooperative are eligible to participate in a separate competition. Contact Laurie Riser at laurier@laurenselectric.com or (864) 683-1684 for more information.
Applicant must reside in Laurens, Greenville, Spartanburg, Anderson, Abbeville, Newberry, or Union counties, SC. Applicant DOES NOT have to receive electricity from Laurens Electric to apply.
An application and two letters of reference must be submitted.
References and applications should be completed and returned by 5 p.m. on February 2 to LaurieR@LaurensElectric.com, or mailed to Laurie Riser, Laurens Electric Cooperative, Inc., P.O. Box 700, Laurens, SC 29360.
Candidates will be judged on the basis of their school and community involvement, references and communications skills. If chosen for an interview, a panel of judges will question the applicants concerning their past experiences, plans for the future and knowledge of the Cooperative.
Three winners will be selected to represent Laurens Electric Cooperative during the Washington Youth Tour. One winner will be selected to represent Laurens Electric Cooperative during the Cooperative Youth Summit. Alternates will attend if a winner is unable to participate.
Applications and references are due no later than 5 p.m. on February 2. Any applications or references received later than February 2 will not be considered.