Electric Vehicles & Chargers
Participate in Our EV Survey and get a $10 bill credit.
EV Verification and Enrollment
Help us verify the current requirements of members who own electric vehicles and ensure future reliability as the transition to EVs expands.
Plus, opt to receive the latest updates and promotions about EV technology.
We will never sell or share your personal information with third parties.
Electric Vehicle Charging Station and Rebate Program
All EVs come with a 110-volt-compatible charging unit, known as Level 1, which can be plugged into any standard household outlet. With it, an eight-hour charge enables traveling around 36 to 40 miles a day.
For those who want a faster charge with longer distances, Laurens Electric is now offering a $600 rebate when members purchase a Level 2 electric vehicle charging station from the co-op and agree to participate in peak load management efforts.
The member agrees to give the co-op access to communicate with the charger to make small automatic adjustments based on peak demand, which helps Laurens Electric potentially lower the cost for infrastructure upgrades in the future. Members receive an annual $50 incentive for their participation.
Contact us to find out more: 864-683-1820 or ev@laurenselectric.com.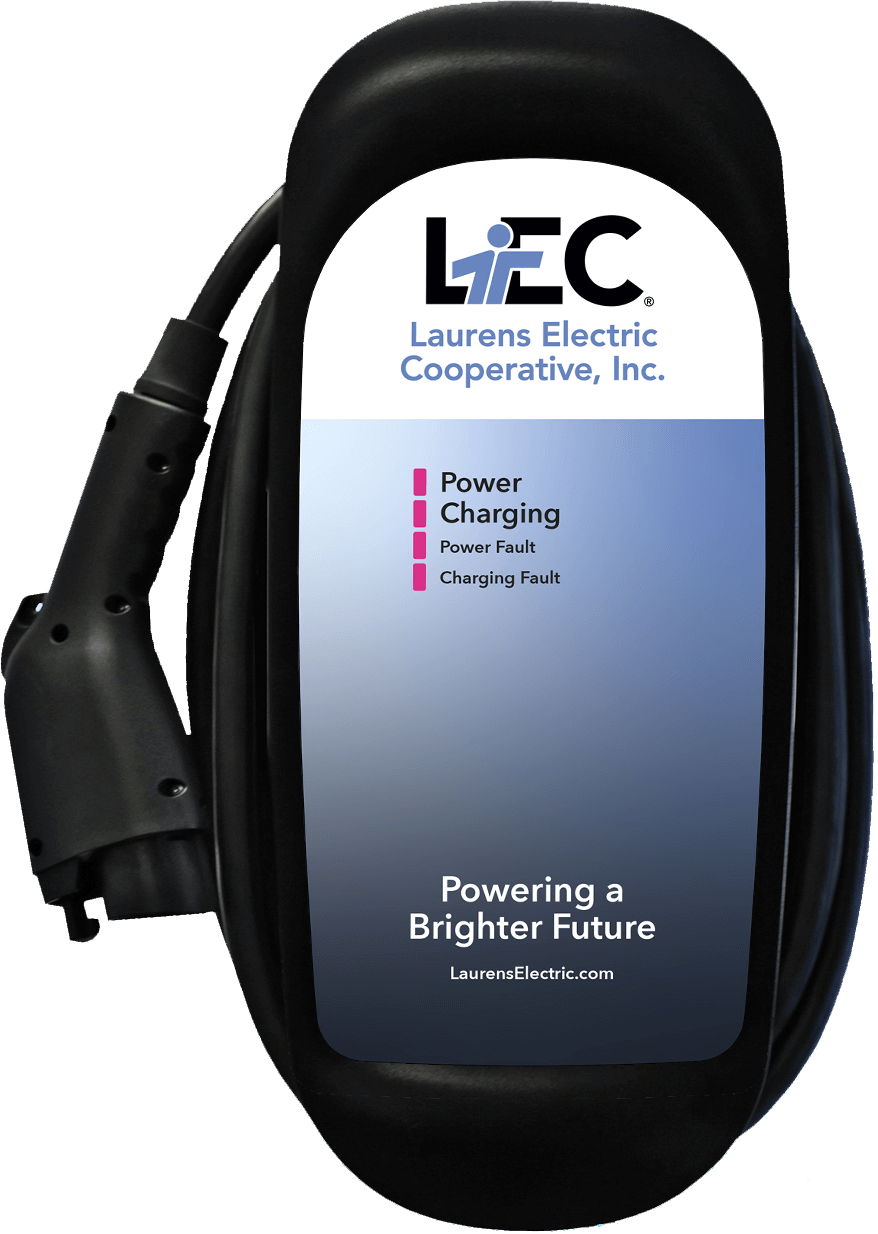 Another tool available to LEC members is the free Optiwatt app, which helps prioritize charging efficiency. The app allows EV owners to see how long their vehicle charged, how much the charge cost them, and sign up to become a "Watt Hero" for load control events and receive a bill incentive in return. Get started at getoptiwatt.com or download the app.