Your bill shows your meter number, current and previous months' readings, days of service in the billing cycle, and a breakdown of charges. Your account number is located at the top and bottom of your bill.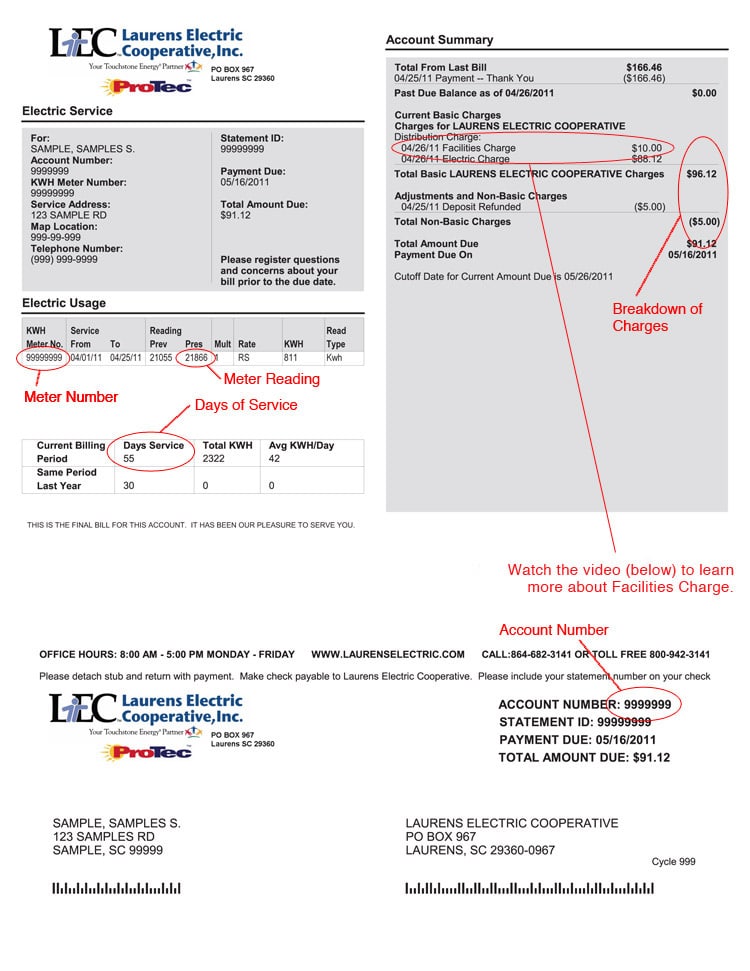 About the Facilities Charge
Questions about your Bill?
Call 1-800-942-3141 and have your member account number ready, or click here to email customer service.