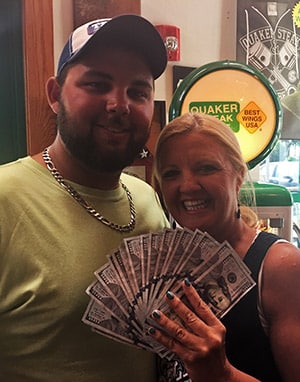 On Saturday, July 22, Laurens Electric Cooperative hosted its 2017 annual Poker Run. Despite soaring temperatures, more than 500 participants rode in this year's event, and raised $12,000 to benefit the Cooperative Caring and the employee Pay It Forward program.
The ride featured dual starts at Laurens Electric's main office on Highway 14 in Laurens and at Harley Davidson of Greenville, and included several locations across the Upstate where participants rested and drew cards. Registration was $25 per rider per hand, and $10 per passenger per hand, all proceeds benefiting the two charities.
Prizes were announced at the final stop of the ride at Harley Davidson of Greenville.
Shay West from West Union won the grand prize for the best poker hand and Lisa Eason of Silver Street took the prize for worst hand.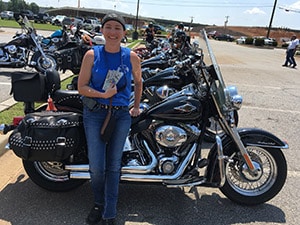 "The Cooperative Caring Fund benefits the Baptist Crisis Center and the Golden Strip Emergency Relief Agency, which use the monies to assist co-op members who face challenges paying their utility bill.  For every motorcycle you see drive out of our starting locations, you know that's 25 additional dollars going to help those in need.  And those 25 dollars add up quickly.  Our employees are generous in volunteering to help manage the event, the riders have a great time and we are able to offer real and significant help in the communities we serve," said Laurens Electric Cooperative employee and event organizer David Hammond.
The Pay It Forward program, begun in 2015, was born out of a desire to continue the good work of the 75 Acts of Kindness community initiative. Every Laurens Electric Cooperative employee is entered into a random drawing to receive $500 to pay forward in any way they choose. Each month a new name is drawn, and the employee then has one month to apply the funds toward their own act of kindness.