Plant Accountant Sheila Drown paid forward $500 to the Laurens County Safe Home, a non-profit agency that serves victims of domestic violence in Abbeville, Laurens and Saluda Counties.
The Safe Home provides 24-hour services for victims of domestic violence, including an emergency shelter, helping clients obtain orders of protection, and advocacy for counseling, legal, social, and economic assistance services.
Sheila said, "I wanted to donate to the Safe Home to help people become self-sufficient and regain the dignity and confidence to rebuild their lives."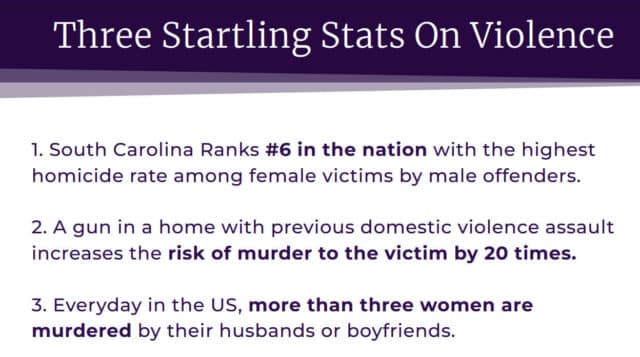 According to their web site, thesafehome.org, victims of domestic violence may experience "depression and other psychological disorders, eating disorders, and alcohol and substance abuse problems. They are more likely than other people to contemplate or commit suicide. Children who witness domestic violence may experience depression and psychological distress."
Sheila chose to make a material donation of items from the Safe Home's wish list, available at thesafehome.org/careers/donate. Such items include diapers and wipes, baby clothes, school supplies, blankets, personal hygiene products, pajamas, and more.
Donations are accepted at Our Little Shop which is located at 1500 Western Square Plaza, Suite 60, Laurens, SC 29360.
Sheila said, "Many of these survivors have to start over with nothing to their names. Providing a small measure of support and safety can mean the world to someone who doesn't have that support system in place."
To find out more, donate, volunteer, or get help, visit thesafehome.org or call (864) 682-7270.
Laurens Electric's Pay It Forward program began in 2015.
Every Laurens Electric Cooperative employee is entered into a random drawing to receive $500 to pay forward in any way they choose.
Each month a new name is drawn, and the employee then has one month to apply the funds toward their own act of kindness.
This initiative is budget-neutral; the funds come from Laurens Electric's charity events, which employee volunteers make possible.