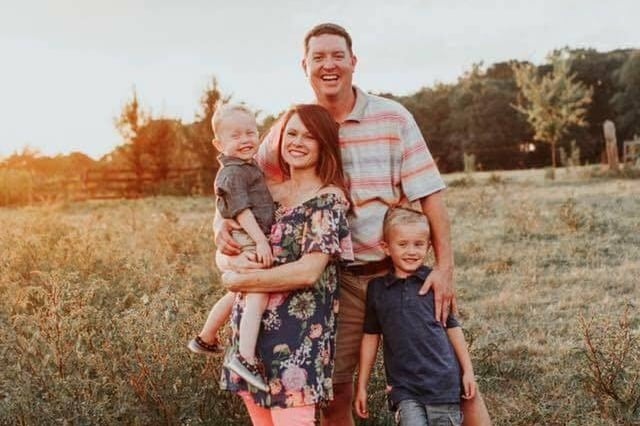 Cashier Ashton Curry paid forward $500 to a Laurens resident who was diagnosed with a malignant brain tumor in 2018.
Allyson Sherer has seen several specialists in the area and her family travels to the Mayo Clinic in Minnesota to undergo treatments.
Ashton said, "I have followed Allyson's journey since she was diagnosed, and recently discovered a GoFundMe page for her:  it turns out that many of Allyson's treatments have been considered 'out-of-network' with her insurance provider."
The current running total of medical payments owed by the family surpasses $200,000.
"When my name was drawn to Pay it Forward, I knew this was the perfect recipient," said Ashton.
She added, "She has truly inspired me in that, throughout all the adversity she has faced, her faith has never faltered, she has never lost hope and continues to smile and remain positive."
For her part, Allyson said, "I thank you for sharing that my story has impacted you in such a way. It helps me so much to hear stories like yours. It's part of the reason why God would allow me to go through this trying time. I promised God that when we get past all of this – and we will – that I will spend my life paying it forward!"
To help, visit the GoFundMe page at https://www.gofundme.com/f/allyson-sherer.
Or to donate directly, checks can be sent to:
DANCE SOUTH
30001 HWY 76 EAST
CLINTON, SC 29325
The Pay It Forward program, begun in 2015, was born out of a desire to continue the good work of the 75 Acts of Kindness community initiative.
Every Laurens Electric Cooperative employee is entered into a random drawing to receive $500 to pay forward in any way they choose. Each month a new name is drawn, and the employee then has one month to apply the funds toward their own act of kindness.
This initiative is budget-neutral; the funds will come from Laurens Electric's charity events, which employee volunteers make possible.
Employees and the community will enable individual employees to help individuals in the community, and that's a win-win situation.