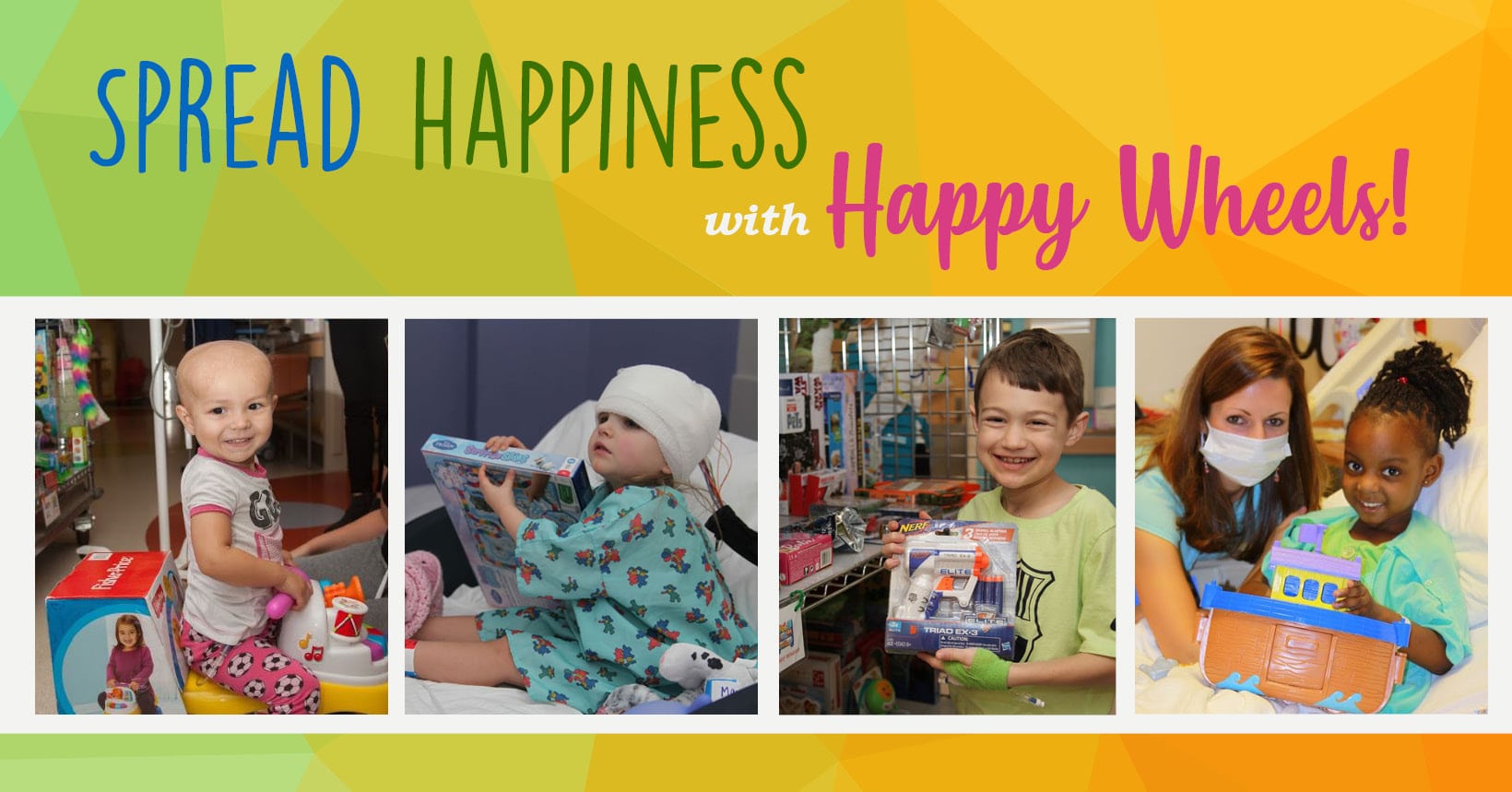 Information Technology Help Desk Technician Telly Williams paid forward $500 to the Happy Wheels program at Prisma Health Children's Hospital.
Happy Wheels volunteers push a cart filled with new books and toys through the hallways of the Children's Hospital to each inpatient room. Each child chooses a book or toy to keep every week for the duration of their stay.
Telly became familiar with the program during his son's treatments and extended stays in the Upstate hospital.
He said, "In March of 2019 my son was diagnosed with a rare condition called Aplastic Anemia because of which the body stops producing new blood cells because it is being attacked by the immune system."
"This non-profit children's charity is funded and operated entirely through donations and volunteers, and one day I thought to myself that I'd like to give back to them. Now that day has come," said Telly.
The program was started by Larissa Allison of Murrells Inlet at MUSC's Children's Hospital in Charleston, SC in the spring of 1999 and has spread throughout the state.
To find out more, get volunteer information or to donate, visit www.happywheelsinc.org.
The Pay It Forward program began in 2015.
Every Laurens Electric Cooperative employee is entered into a random drawing to receive $500 to pay forward in any way they choose. Each month a new name is drawn, and the employee then has one month to apply the funds toward their own act of kindness.
This initiative is budget-neutral; the funds will come from Laurens Electric's charity events, which employee volunteers make possible.
Employees and the community will enable individual employees to help individuals in the community, and that's a win-win situation.