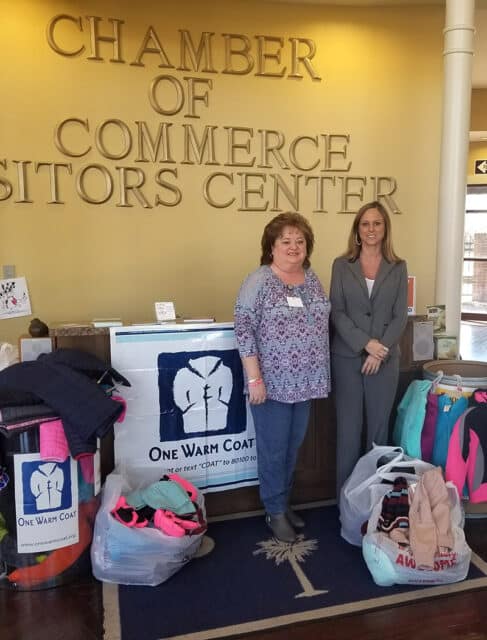 Laurens Electric Cooperative's first 2018 recipient of the employee Pay it Forward funds, System Information Technician Kim Vaughn, paid forward $500 to One Warm Coat program.
Whitney Ferguson, President and CEO of the Fountain Inn Chamber of Commerce said, "Each year the Chamber supports One Warm Coat and is the official drop off location.  The coats always stay local. This donation was given to FIKE," or Fountain Inn Kid Enrichment, which is a free after-school and mentoring center for students in our community of Fountain Inn.
Kim said, "I heard about kids at the FIKE Center needing coats. There was even one set of siblings who shared a coat. One would use the coat to play outside, then return inside and give the coat to his brother for his turn to play outside."
So, Kim and her husband went shopping. "My husband and I set out to buy $500 worth of coats for girls and boys," she said, adding, "We were thrilled to donate 28 coats, seven stocking caps and six pairs of gloves."
Cindy Marlar, the Executive Director of FIKE, told Kim the "Center was blessed to receive a donation of winter jackets, gloves, and hats for our elementary after-school students. Your donation made a huge difference in the lives of many children. FIKE is a safe, free, after-school and mentoring program for struggling families in the Fountain Inn area. Your generosity and kindness with the donation of winter coats will impact over 30 children this winter."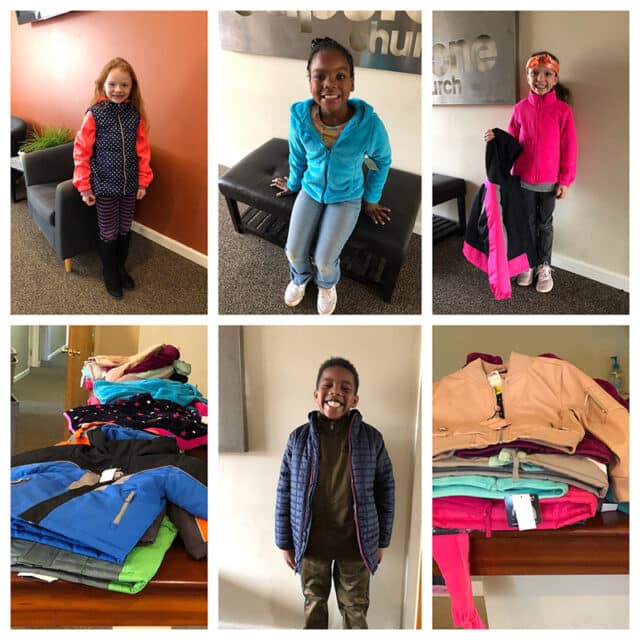 To learn more about Fountain Inn Kid Enrichment or to get involved, visit www.fikecenter.com.
Laurens Electric's Pay It Forward program, begun in 2015, was born out of a desire to continue the good work of the 75 Acts of Kindness community initiative.
Every Laurens Electric Cooperative employee is entered into a random drawing to receive $500 to pay forward in any way they choose. Each month a new name is drawn, and the employee then has one month to apply the funds toward their own act of kindness.
This initiative is budget-neutral; the funds will come from Laurens Electric's charity events, which employee volunteers make possible.