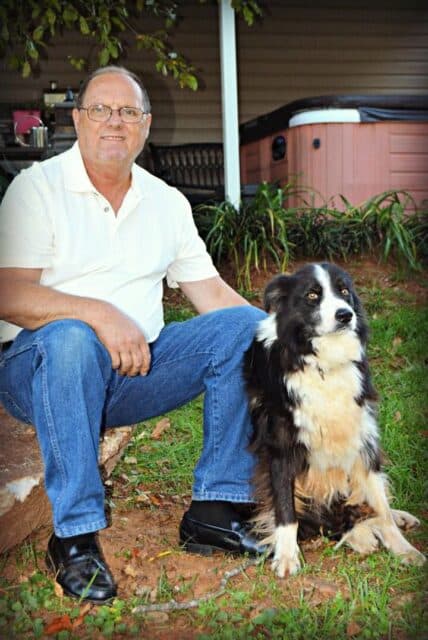 August's recipient of the employee Pay it Forward funds, Customer Service Supervisor Stacy Tumblin, paid forward $250 each to local causes that support veterans.
Service Dogs for Veterans (SD4V) complements the traditional treatment for Veterans with PTSD, TBI, and MST, by training them and a dog to become highly effective service dog teams.
According to a statement provided by the organization's Community Outreach Coordinator, Mary-Ellen Gregory, SD4V "rescues shelter dogs and trains them and their disabled Veterans to become ADA (Americans with Disabilities Act) compliant service dog teams after completion of our 7-month program. Our goal here at SD4V is to build strong Veteran and service dog teams that will have a positive impact on the Veteran's quality of life."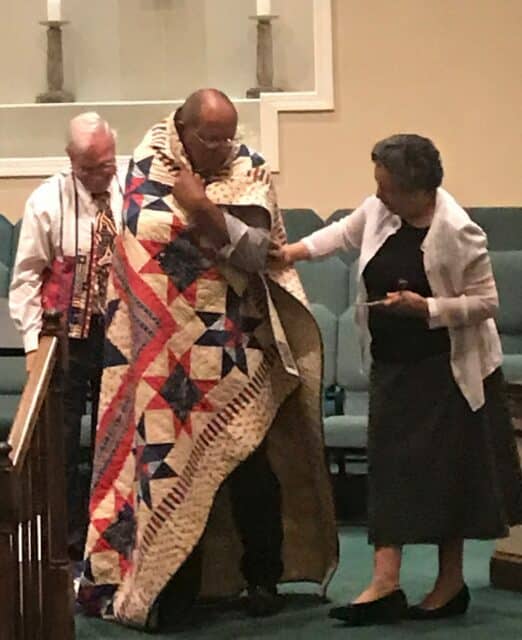 Out of pocket costs for the Veteran are modest due to the generosity of private and corporate donors. Stacy's $250 donation will cover veterinary expenses for one dog through the program.
"My father is a Vietnam veteran," Stacy explained. "I experienced the effects of PTSD first-hand; the nightmares, discomfort in crowds, unexplainable mood changes, reaction to fireworks, and more. In 2004, my dad got a border collie named Banjo, which helped him in more ways than we ever could. That's when I realized how much an animal could help a veteran. I wanted to help an organization that devotes their time to our veterans who struggle with this awful disease."
For more information about Service Dogs for Veterans, contact 864-323-2101 or visit sd4v.org.
Stacy also paid forward $250 to an organization her father has benefited from. The Quilts of Valor Foundation was started in 2003 by a mother whose son was deployed in Iraq.
"This organization honors and thanks veterans by making them beautiful handmade quilts," said Stacy.
Local quilter Julienne Wood said, "My mission as well as hundreds of quilters across the country is to 'wrap' every veteran touched by war. Unfortunately many of our heroes are dying without ever knowing how much we care. We as quilters want to thank you for caring and for your generous donation. The money will be used to buy fabric, batting, and sewing motions, and the quilters provide the work."
Stacy added, "My dad was surprised when presented with one this past July. After 48 years, he was thanked for his service.  Many Vietnam vets were not. I wanted to pay it forward so another vet could receive a quilt and be shown the gratitude they all very much deserve."
Any individual may request a Quilt of Valor for a service member or veteran touched by war at the Foundation's web site, qovf.org.
Through Laurens Electric's Pay It Forward program, every Cooperative employee is entered into a random drawing to receive $500 to pay forward in any way they choose. Each month a new name is drawn, and the employee then has one month to apply the funds toward their own act of kindness.
This initiative is budget-neutral; the funds will come from Laurens Electric's charity events, which employee volunteers make possible.