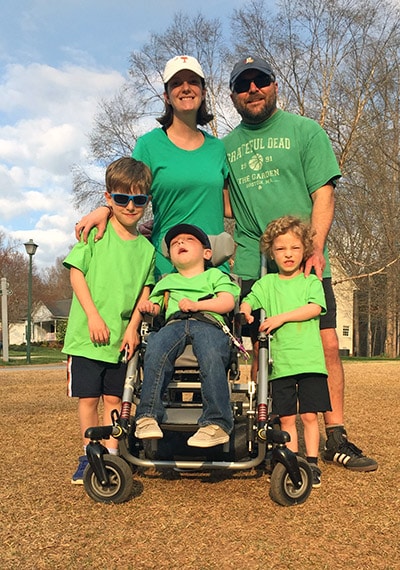 Laurens Electric Cooperative's August recipient of the employee Pay it Forward funds is Jim Long from the Technical Services Department.
Jim paid forward $500 to Children's Hospital of Greenville Health System during their 2017 Radiothon.
Jim said, "If it weren't for the Children's Hospital, especially the staff in the NICU, I wouldn't have 3 children today."
Jim and his wife had triplets born prematurely, one son weighing just 3 pounds at birth, another weighed 1 pound, 16 ounces and the smallest weighed 1 pound, 5 ounces.
The trio started 5 year old kindergarten this year.
August 3 and 4 marked GHS's 10th Annual Radiothon, which has raised $2.6 million to date for the Children's Hospital.
Jim chose to pay forward his gift during one of the Radiothon's matching hours, when local businesses pledge to match donor's gifts. So, Jim's $500 will equate to $1000 for the Children's Hospital.
You can get involved by visiting www.ghschildrens.org/ways-to-help.