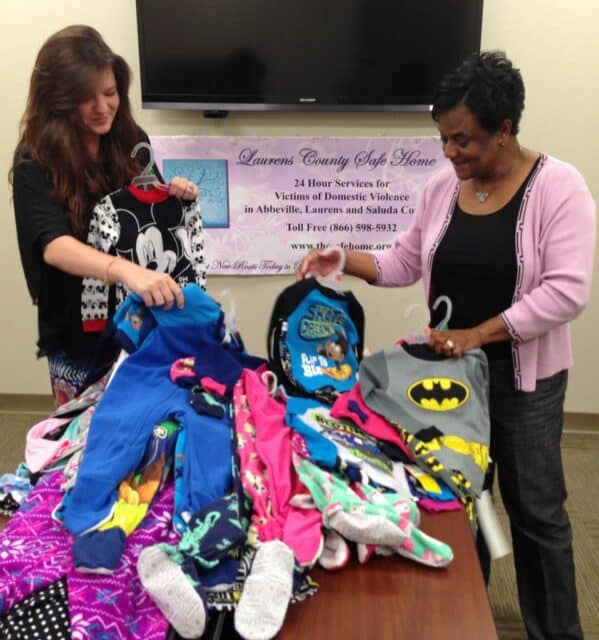 Laurens Electric Cooperative's October recipient of the employee Pay it Forward funds is Human Resources Representative Lillie Calwise.
Lillie chose to donate $250 to the Cross Hill Community Ministerial Alliance, which consists of about twelve churches. Once a year all the churches come together in the town park of Cross Hill for a week-long outdoor worship service. "This year they decided to host fundraisers to raise the money to purchase their own tent and a building for storage to be ready for the 2016 worship service. Their goal is to raise $5,000.00, and I feel that my donation will help them along their way," said Lillie.
"I chose to use the remaining funds to help the Safe Home of Laurens County after I attended their annual 'Bring One, Wear One' event," she added.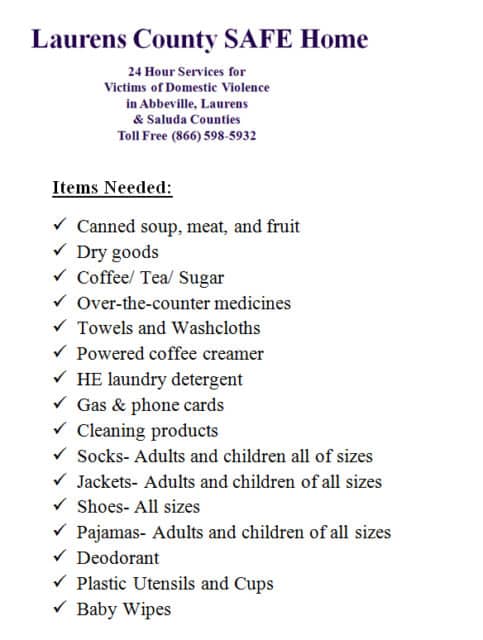 The Laurens County SAFE Home was founded in 1985 with a mission to help domestic violence victims make behavioral and attitudinal changes necessary to live a life free of domestic violence. The SAFE Home serves domestic violence victims and their dependent children in Abbeville, Saluda, and Laurens Counties through a variety of services including emergency shelter, legal advocacy, and counseling.
"There are many times when a client and her children have to flee their home in the middle of the night with just the clothes on their backs," said Kaila Edge, SAFE Home Donations and Volunteer Coordinator.
"The thought of someone leaving a terrifying situation with nothing is heartbreaking," said Lillie. "From the Safe Home's list of needs I chose to provide as many sets of pajamas as I could, because I wanted to give as many people as possible a warm cozy night."
Laurens Electric Cooperative's November recipient of the employee Pay it Forward funds is ProTec Services Sales Representative Gary Lowell.
Gary chose to donate $250 each to the Laurens Baptist Crisis Center