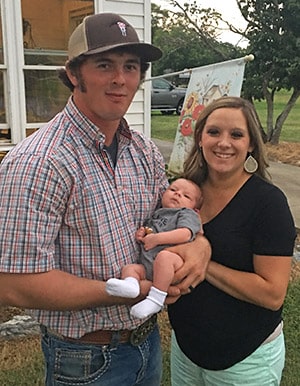 Laurens Electric Cooperative's July recipient of the employee Pay it Forward funds is Fleet Coordinator Mason Addy.
Mason paid forward $500 to Michael and Maggie Hurley of Fountain Inn. Their son Cooper, born June 30, began having seizures and stopped breathing soon after arriving home. He then spent two weeks in the Neonatal Intensive Care Unit. Although expected to make a full recovery, medical costs from his time in NICU are significant.
"As a father myself, my heart goes out to Cooper and the Hurley family. I hope this money will help relieve the stress caused by medical bills. My hope and prayer is for Cooper to have a long and healthy life," said Mason.