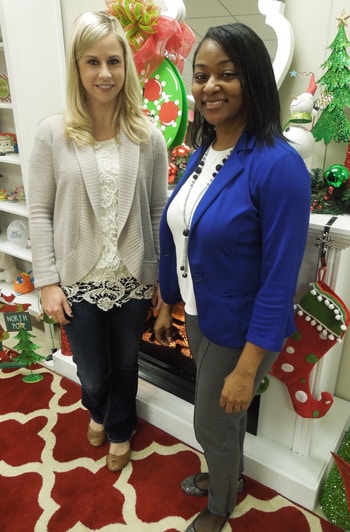 Laurens Electric Cooperative's December recipient of the employee Pay it Forward funds is Engineering and Operations Administrative Assistant Abby Bagwell.
Abby chose to lend a hand to a local single mother of three girls, ages 11, 10 and 6. Genik Brewster, an attendance clerk at E.B. Morse Elementary school in Laurens received a gift card for $500 to help make Christmas special for her family.
"I know that with the stress of providing a meaningful holiday for one's children, the added needs this time of year can be even more pressing than normal for a parent," Abby said.
Brewster said the majority of the gift will be used for clothes and shoes. "Children grow so fast and it's hard to keep up."
She plans to wrap the gift card as a surprise for her girls, and the family will go shopping together after the holidays. So in a sense, Brewster will also be paying it forward.