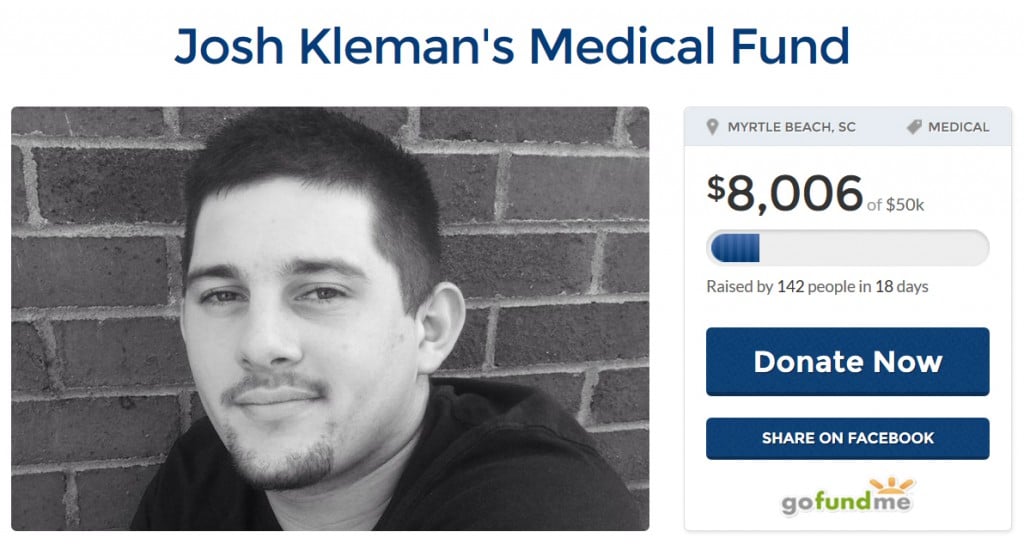 Laurens Electric Cooperative's April recipient of the employee Pay it Forward funds is Locate Dept. Supervisor Keith Smith.
Keith chose to donate $500 to Josh Kleman's Medical Fund.  A sophomore at Anderson University, Josh was seriously injured while skate/longboarding with his friends on campus. He was placed in a medically induced coma to control the swelling in his brain and on a ventilator to keep him breathing. Josh does not have health insurance and the medical costs are soaring.
LEC Locate Dept. Supervisor Keith Smith chose to donate his $500 Pay it Forward funds to Josh Kleman's Medical Fund: http://www.gofundme.com/joshkleman.
"I know Josh's family," said Keith. "This young man chose to attend college here and start a ministry to young people like him – people who identify with the 'skater' culture – to show them how much people care. He was doing this when he was injured."
Keith chose to donate his Pay It Forward funds to Josh's medical funds to show him "how much the people around him care, just like he was trying to show others how much he cared about them."
Visit Josh's GoFundMe page at http://www.gofundme.com/joshkleman and get updates on his condition at https://www.facebook.com/joshklemanupdates.
The Pay It Forward program, begun in 2015, was born out of a desire to continue the good work of the 75 Acts of Kindness community initiative.
Every Laurens Electric Cooperative employee is entered into a random drawing to receive $500 to pay forward in any way they choose. Each month a new name is drawn, and the employee then has one month to apply the funds toward their own act of kindness.
This initiative is budget-neutral; the funds will come from Laurens Electric's charity events, which employee volunteers make possible.
Employees and the community will enable individual employees to help individuals in the community, and that's a win-win situation.