Justin Easter, Cole Prince and Savannah Walters are the winners of an expense-paid trip to Washington, D.C. sponsored by Laurens Electric Cooperative. They will travel with other South Carolina students to the nation's capital where they will join more than 1,400 students from across the country. The nation's electric cooperatives sponsor the one-week event each June.
"We sponsor this tour as part of our commitment to the young people in our service area," said Jim Donahoo, Vice President of Marketing and Business Development at the cooperative. "We do this to educate high school juniors about American history and government and about the history and business principles of electric cooperatives."

Local students to spend a week in Washington, D.C.
The students attending this year's Washington Youth Tour to represent Laurens Electric Cooperative, called delegates, are Justin Easter, son of Frank and Kathy Easter of Clinton, Cole Prince, son of William and Kimberly Prince of Mountville, and Savannah Walters, daughter of Veronica and Ken Walters of Simpsonville.
The delegates were selected from a group of high school students who completed an application and were interviewed by a panel of judges.  They will be among more than 40 other young people from all over the state participating in the tour to the nation's capital city, June 10-15.
During their stay in Washington, the students will visit with their representatives and senators and tour sites of historical significance.
Youth Tour participants from 39 states will meet in Washington, D.C. for the tour, which has been conducted for more than 40 years.
Introducing Cooperative Youth Summit as a State-level tour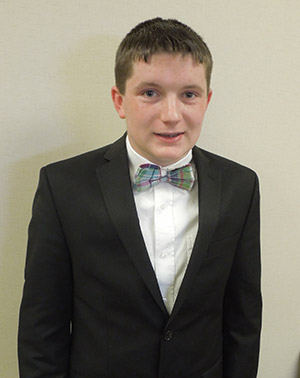 As the popularity of Washington Youth Tour grows, South Carolina's electric co-ops decided to begin a similar program on a state level: Cooperative Youth Summit.
For the inaugural year of the program, Laurens Electric will sponsor Justin Curtis Nobles of Cross Hill on a three-day, two-night event in the capital city Columbia in July.
Students will be housed at the University of South Carolina and engage in activities designed to teach them about electric cooperatives and the co-op business model, as well as how state government works.
Cooperative Youth Summit attendees will tour an electric generation facility, go on a private tour of the S.C. Statehouse, write, debate and pass a "bill," and engage in team-building exercises and social gatherings.